Comics
The reading-friendly work of comic artist Grant Snider has appeared before multiple times in Teleread, but no apology for linking to the latest reading advocacy strip on his website, "A Reader's Manifesto." And you can see from the content just how in favor of reading he is, and how good his work would be as campaign material for any literacy or library advocacy initiative. Snider explains that "I made this manifesto for the Colombian newspaper El Espectador. Thanks to editor Daniel Jimenez Quiroz!" And as usual, posters for the graphic are are available at his online shop. This makes double sense in...
Interactive book apps may not yet have set the world on fire, but there is at least one place for them—as an adjunct to video games. On January 28, 2015, Industrial Toys LLC released Midnight Rises, an interactive graphic novel application for iOS. The e-comic serves as a prelude to Midnight Star, a mobile shooter game which Industrial Toys LLC released for iOS today. (Both applications are expected to come to Android "sometime soon.") Midnight Rises was written by John Scalzi, with art by Mike Choi and music by Serj Tankian. The first chapter is free; the next two are 99...
Noted graphic artist and comic author Emily Carroll has made quite an impact on the graphic novel community in recent years with her book of graphic - in every sense of the word - horror stories Through the Woods, and her other projects. She also has a welcome habit of sharing her work online, as free-to-access webcomics. "His Face All Red," for instance, one of the showpieces of Through the Woods, is available for free viewing here - and the slideshow-like transitions online are one of the most effective dramatic devices in her work. And now she has shared a dark tale...
Larry Latham, creator of the fabulous Lovecraftian horror web comic Lovecraft is Missing, has passed away from cancer, leaving his marvelous ongoing series unfinished. As I mentioned only a couple of days ago, Larry Latham produced one of the most inspired and addictive variations on Lovecraftian themes currently going, and he will be hugely missed. Kelly Reynolds, Larry Latham's wife, announced his passing in a tribute on the LIM site: Hello fellow LIM fans, It is with a broken heart that I share this news–my husband, Larry Latham–the most talented man I know and the love of my life–left this earth Sunday evening (November...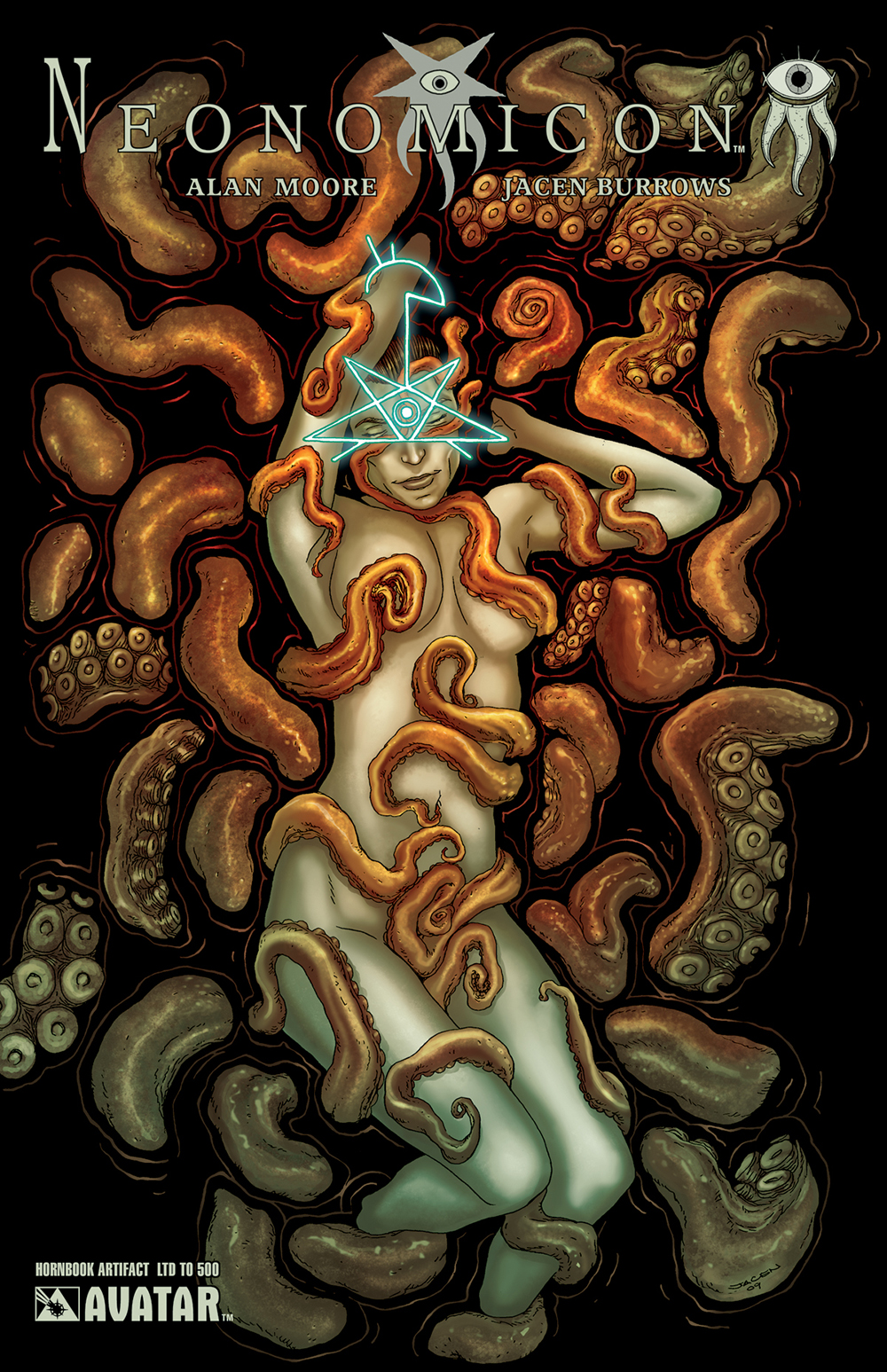 Paste Magazine has just kindly run a list of "Tentacles & Madness: 10 Comics That Continue H.P. Lovecraft's Horror Legacy," detailing some of the best representations of Lovecraftian horror in the graphic arts - or at least, those graphic arts that are a bit more narrative-focused than, for instance, H.R. Giger, the master of Lovecraftian body horror kitsch. And there's no doubt that Lovecraft's influence is (almost) as extensive in horror and dark fiction comics as it is horror literature in general. As always, with lists of this kind, there are going to be some arguments over what should or shouldn't be in,...
Randall Munroe, Hugo-winning webcomic artist of xkcd, has hit the nail on the head with another keen observation about our mobile lifestyle. The xkcd character Cueball is not surprised when his friend observes that SMS texting is actually good for spelling and grammar. Practice, he explains in the rest of the strip, makes perfect. (The text does contain an F-bomb, but it's an F-bomb that was dropped by James Joyce.) Be sure and pay attention to the alt-text that comes up when you mouse over the comic. In an odd juxtaposition, this came just a few minutes after I...
New media for broadcast create new forms of media for consumer consumption. The invention of the cinema led to short films, newsreels, serials, and feature films. Later on, the emergence of television largely killed all the forms but feature films, but it brought TV series—like serials but they could keep going for years. Computers brought video games, and of course e-books. The Internet…well, the Internet has brought a number of new media forms. Blogs, fiction mailing lists and newsgroups, social media, YouTube videos…the list goes on and on. But the one I've been thinking about today is webcomics. ...
One of the most interesting and relevant debates for TeleRead readers to emerge out of the Edinburgh International Book Festival 2014 on its first day came up on the course of a panel on graphic novels, featuring  Katie Green and Matilda Tristram, both British graphic novelists noted for using the format to tackle issues of illness and other decidedly adult subject matter. Katie Green complained, and tweeted, that "The format of a physical book gives you a sense of rhythm and pacing that you just don't get in other formats." Other Twitter users were quick to object, with one dismissing the complaint...
Amazon's been busy lately. Folks might remember that Amazon stopped taking pre-orders for Warner DVD/Blu-ray titles for a while, including The LEGO Movie, during a contract dispute similar to the contract negotiation it is undergoing with Hachette. (Unlike Hachette's, said dispute was resolved in a matter of weeks.) Well, now it's Disney's turn to face the Wrath of 'Zon. Home Media Magazine reports that forthcoming Walt Disney Studios Home Entertainment titles, including Captain America: The Winter Soldier, Maleficent, and Guardians of the Galaxy, have seen their pre-order buttons removed, replaced with "Sign up to be notified when this item...
Here's a quick update to yesterday's story about Randy Queen using the DMCA to stifle Escher Girls' criticism of his art. The Mary Sue reports that Queen has apologized and stood down his threats. He posted a public statement to his Facebook page in which he indicated a period of high stress in his personal life led him to lash out without thinking. Tumblr has restored the posts in question but the images are still absent. Hopefully they can get put back soon, too, given that their use was well within the bounds of criticism and commentary that have...
If you don't think you're getting enough attention on the Internet, there's a way to fix that. Though you probably won't like the results. Every so often, you run across one of those "Streisand Effect" cases where someone decides to try to stifle criticism of themselves and it backfires in a big way. I thought I'd seen the most amusing possible example of that yesterday with this Ars Technica story about a hotel whose web site promised a $500 fine for negative Yelp reviews (they swore they were "just kidding," but not before a major backlash brought them...
If you could use a good chuckle, webcomic "Help Desk" has just started a storyline focusing on e-book DRM. (The storyline then continues here.) It seems to have been inspired by the letter that Cory Doctorow received from Hachette about DRM. Since some authors publish with Tor in the USA but Hachette in the UK, and Tor went DRM-free two years ago, this means the US edition of their book would be DRM-free. Hachette didn't like that, and wanted authors to insist that Tor put DRM on that edition to protect the sales of their UK edition. The letter was actually posted...