More on TechnologyTell: Gadget News | Apple News
Amazon
There she goes again. Salon's Laura Miller has penned the latest in a series of tirades against Amazon, this one summing up the squabble thus far and taking issue with Amazon's quotation of Orwell's discussion of paperbacks in its "Readers United" letter explaining that lower prices were good for everyone. We've already discussed Miller's biases in some of the links above, but the most interesting thing has to do with her understanding (or lack thereof) of the Orwell quotation. Miller writes: To top it all off this month, the retailer posted an open...
GigaOM has this interesting little write-up about the Kindle Worlds program. This Kindle sub-category allows authors to write---and profit from---their own fan stories from worlds such as Vampire Diaries and Gossip Girl. My only personal experience with these books has been an anthology---and a freebie first-in-series from an author represented in said anthology---set in Hugh Howey's Wool world. They were okay. I think they were nicely done, and reasonably polished and professional-looking. I did ultimately conclude that I would not be perusing any further Wool titles, but I do think the ones I saw seemed reasonable enough. So, where is the problem?...
Purdue University has announced some bright news for its students - provided they are prepared to tie themselves to Amazon. They now have "the opportunity to save up to 30 percent - or $6 million - a year on textbooks" thanks to "the Purdue Student Store on Amazon, a new, co-branded experience where students can purchase lower-cost textbooks and other college essentials." This follows up on a slightly different pilot program already debuted at UC Davis. It seems like a great deal, but no one could imagine that Amazon is doing this purely out of generosity. "Through the Purdue Student Store on...
Hmm. This is an interesting development, which I just noticed via Passive Voice. Amazon just opened up pre-orders to self-published authors through Kindle Direct Publishing. I say interesting because one of the complaints in the Hachette/Amazon conflict has been the removal of pre-order buttons from Hachette books. I've seen many indie authors who say one of the reasons they have little sympathy for Hachette is that Amazon is removing something indies have rarely had access to. No more. You can make your new books available for pre-order in Kindle Stores worldwide. Setting a pre-order allows customers to order your book as early...
I admit when I read the news on The Digital Reader last night, it went something like this: "Kindle for Android updated...blah blah blah...supports immersive mode...blah blah blah. Wait. Stop. Did I read what I thought I just read?" Yes, I am a fan of immersive, mode, as you've probably guessed from previous posts, and I've been waiting a long time for the folks at Amazon to finally incorporate it. I read on three devices, a Kindle Paperwhite, an iPad and my Nook HD running CM11. The Nook and Paperwhite are my main reading devices, and I've hated needing to trade off...
A Wall Street Journal article (if it's paywalled, Google the headline to read it) delves into the sources of the pre-order blocking matter between Amazon and Disney…and if you could summarize it with a single phrase, it would be "the shoe's on the other foot." It has some commonalities with the Hachette dispute, but some important differences, too. According to the familiar "person with knowledge of the matter" (he sure gets around, doesn't he?) the dispute partly concerns promotion and product placement on Amazon's web site (the element it has in common with the Hachette negotiation, given some of...
One of the concerns when people sign up for subscription services like Kindle Unlimited is "will I use it enough to make it worth the cost?" Hugh Howey likens it to gym memberships where you sign up for auto-renewal and then never use it. I've seen lots of people note that you have to read 4-5 books a month, every month. to make it worth your while because so many inexpensive self-published books are in the service. All good points ,but if you're willing to do a bit of prep work, Amazon actually makes it easy to be cost effective, assuming...
Here's a couple of interesting takes on the Amazon/Hachette affair. It's kind of refreshing, actually, after all this back and forth he-said/she-said of authors in favor of Amazon or Hachette and Amazon and Hachette themselves to look at what more neutral parties are saying. For starters, here's Jake Kerr on Medium.com suggesting that Amazon is fighting so hard for lower prices on e-books because, far from being the monopolistic behemoth others accuse it of, its position in the e-book trade is actually fairly weak. This seems a little counterintuitive at first, but Kerr points out that e-book stores have...
Digital Book World is carrying the response Hachette CEO Michael Pietsch is sending to those people who write him at Amazon's behest. Since I posted the Amazon letter in full, it seems only fair to do the same for this. Pietsch (or whoever wrote the response for him) maintains that "Hachette sets prices for our books entirely on our own, not in collusion with anyone" (technically true, I suppose, since he said books, not e-books). He also maintains that the vast majority of Hachette's titles are priced at or below $9.99, that the ones that cost more are nonetheless...
Amazon's been busy lately. Folks might remember that Amazon stopped taking pre-orders for Warner DVD/Blu-ray titles for a while, including The LEGO Movie, during a contract dispute similar to the contract negotiation it is undergoing with Hachette. (Unlike Hachette's, said dispute was resolved in a matter of weeks.) Well, now it's Disney's turn to face the Wrath of 'Zon. Home Media Magazine reports that forthcoming Walt Disney Studios Home Entertainment titles, including Captain America: The Winter Soldier, Maleficent, and Guardians of the Galaxy, have seen their pre-order buttons removed, replaced with "Sign up to be notified when this item...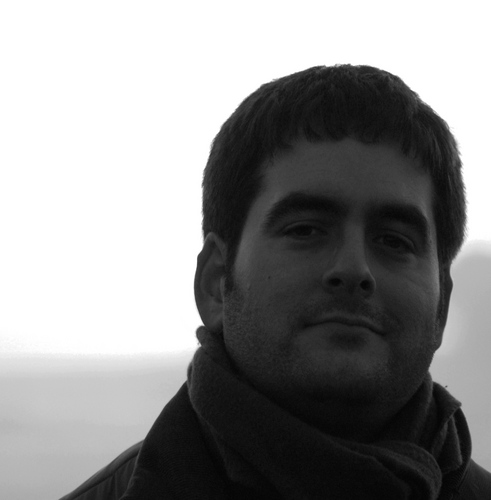 The news, first broached by The Bookseller, that Eoin Purcell, veteran Irish publisher and mainstay of the publishing and digital change debate, has been appointed as leader of the Amazon Publishing team in London, has been greeted with unexpected applause in some quarters - and with some hand-wringing. Porter Anderson, another name not exactly unknown in modern publishing circles, says in his thought piece "Corporate Blues: Right Man, Right Job, Lost Voice," that: "I'm both heartened and saddened by this news." Anderson writes in great depth about both the positive and negative sides of this announcement, but leading on the positive,...
Amazon's PR push in the Hachette negotiation seems to have moved beyond simply posting announcements to forums. I just had a rather lengthy email show up in my inbox from "Kindle Direct Publishing," which begins with the salutation "Dear KDP Author." I'm not sure if I received it because I created a KDP account at some point while looking into it, or as a member of the press. Either way, I'm reproducing the letter here in full. The letter essentially expands upon Amazon's recent forum post about the situation, laying out Amazon's belief that Hachette wants to charge too...