More on TechnologyTell: Gadget News | Apple News
Other posts by Paul St John Mackintosh
The UK Publishers Association  has just shared its latest Digital Sales Monitor, tracking sales till end April 2014, which demonstrates that UK "digital sales increased from £119.9m [$204.78 million] from January-April 2013 to £132.5m [$226.3 million] in the same period this year, a rise of 10.5%. This continues the increasingly strong performance of the digital formats which in 2013 represented 16% of total book sales, and has grown a massive 305% over the past five years." Even these impressive figures, however, considerably underreport actual digital book sales in the UK as a whole. "Data from companies estimated to represent c75% of total...
UK men's lifestyle giveaway magazine ShortList, last seen in TeleRead defending literary coolness, has just aired an infographic detailing the vagaries of literary length by word count, from the very longest epics to haiku. Interestingly, the infographic is credited to printer supplies chain Cartridge Discount, which must obviously be very concerned over all the paper and ink that people are spending on printing out their digitized copies of War and Peace. (Foolish people, haven't you heard of Paperwhite screens?) Anyway, for however many words it's worth, here it is. ...
Horror writer RR Haywood pulled off one of the UK's more striking self-publishing promo stunts in London recently - but focused on something more serious than just driving sales. Struggling with lack of recognition from established publishers and agents despite self-publishing bestsellerdom for his The Undead Series (currently running at some 16 volumes), he decided to take a mobile billboard on lorry-back to London's literary quarters, to get the message across at first hand, with the help of door-to-door calls round agents and flyer handouts. The result you can see above, with Haywood, who writes pseudonymously owing to his day...
Publishers in Oxfordshire, home of the Oxford University Press, have received a grant of £150,000 [$256,884] from the UK Department for Business, Innovation and Skills and Department for Education  as part of a public/private co-investment strategy for developing skills in the industry. Announced by Oxford Brookes University, which is coordinating the recipient Oxfordshire Publishing Cluster Group through its Oxford International Centre for Publishing Studies, the grant will "will go towards developing locally run training courses for people in the publishing industry." "The publishing industry is in the midst of enormous changes; the move from print to digital has opened up a wealth...
The dispute between Harper Lee and her self-styled chronicler Marja Mills is receiving substantial coverage for a feud that goes back to 2011, when Penguin originally acquired the rights to Mills's The Mockingbird Next Door: Life with Harper Lee.  Even at that point, Lee's attorneys released a statement from the celebrated author that she had not "willingly participated in any book written or to be written by Marja Mills. Neither have I authorized such a book. Any claims otherwise are false." Mills, however, insisted that she had written confirmation from Lee's sister Alice that both sisters had cooperated with the...
Organizations and pressure groups involved in intellectual property rights and global copyright issues for libraries and archives expressed disappointment after the inconclusive conclusion of the Twenty-Eighth Session of the Standing Committee on Copyright and Related Rights of the World Intellectual Property Organization (WIPO) in Geneva."the Committee continued discussion to work towards an appropriate international legal instrument or instruments (whether model law, joint recommendation, treaty and/or other forms) in relation to limitations and exceptions [on customary copyright restrictions] for libraries and archives," stated the chair's conclusions, but "there was no agreement on recommendations to the WIPO General Assembly." Little progress appears to...
Dozens of British authors and others have written an open letter to the UK Department of Education calling for action in the wake of a report from the Libraries All Party Parliamentary Group, entitled The Beating Heart of the School, urging that the Department should supervise proper standards of services in school libraries. "Every secondary school in the UK should have a good library" declared the report. Published in The Guardian, the letter states: We – authors and illustrators, teachers, librarians, parents and others – are keen that this recommendation does not just become another piece of wishful thinking, and call on the Department...
The U.S. Federal Communications Commission has just passed a new proposal for reallocation of resources in its program for support for internet and telecoms access for schools and libraries. However, the proposal has attracted strong and partisan criticism from both Republican and Democrat quarters, as well as independent institutions, and saw its target funding cut from $5 billion to $2 billion for the period 2016 to 2018. According to the FCC's own introduction, "the schools and libraries universal service support program, commonly known as the E-rate program, helps schools and libraries to obtain affordable telecommunications services, broadband Internet access and internal...
Hachette Australia is to set up a scholarship or foundation to support local writers in honor of its former CEO, Matt Richell, deceased recently in a surfing accident. Hachette group CEO Tim Hely Hutchinson was quoted in Australia's Books and Publishing magazine as saying: "'We plan to work with [Richell's wife] Hannah to establish a scholarship or foundation to honour Matt's memory for decades into the future." Richell's wife, writer Hannah Richell, spoke on his legacy at a memorial ceremony in Sydney, attended by some 200 literary and publishing figures, as reported by the Sydney Morning Herald. Author Maxine Beneba Clarke...
Good news for UK teachers, pupils, readers - and incidentally, fans of American literature. Michael Gove, the much-despised UK Education Secretary dismissed by Professor Simon Schama at last year's Hay Festival for his "insulting, offensive" attitudes, and by author Patrick Ness as "appalling, ignorant and damaging" and "massive, arrogant egotist who can't see anyone else's opinion,"  has been moved to a new post as Chief Whip, in charge of internal discipline for the UK Conservative Party in the House of Commons, as part of a cabinet reshuffle by Prime Minister David Cameron. According to David Cameron's official Twitter feed, "Michael Gove...
Retro tech buffs, steampunk fans, or veteran writers nostalgic for the days of the mechanical typewriter may all soon be in luck thanks to a highly successful Kickstarter campaign for "an 84 key, USB, Bluetooth-enabled, typewriter-inspired mechanical keyboard that simulates a tactile clicky feel of a vintage typewriter." The Qwerkywriter, which will feature "custom typewriter-inspired keycaps, an integrated tablet stand, and a detachable USB cable via mini-USB port," has breezed past its $90,000 funding goal with $129,164 pledged, and looks all set to go to market with a target shipping date of just over one year's time. Walnut Creek, CA-based Qwerkytoys,...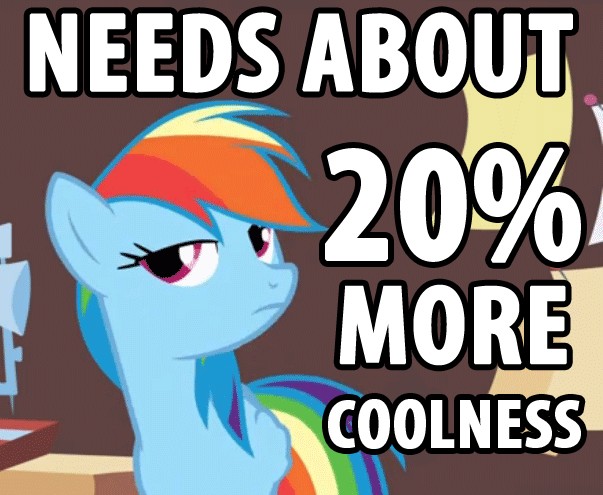 ShortList Magazine, a free giveaway glossy from the land of Cool Britannia which "has the biggest circulation of any men's lifestyle magazine in Britain," has shared with us its guide to "The 50 Coolest Authors of All Time."  It begins: "Writing a runaway literary hit is incredibly hard, and doing it with aching volumes of cool (which is how we'd all want to do it, given the chance) is nigh on impossible. These 50 managed it." Well, here's my view on why cool is something that writers - as opposed to readers of freebie giveaway men's glossies - should avoid...