More on TechnologyTell: Gadget News | Apple News
Other posts by Paul St John Mackintosh
With Christmas near, the evenings drawing in, the fog pooling in the alleys, and rapt listeners gathering closer round the fire to hear dark tales of quivering horror, now seems a good time to review Tales of Jack the Ripper, Ross E. Lockhart's superlative collection of modern-day stories inspired by one of London's most notorious sons. Or daughters. Or halfbreed offspring of drug-mutated monsters. Or deathless pursuers of fungoid parasites. Or any one of the 19 interpretations of that great unsolved mystery that you'll find in this book. Ross E. Lockhart, an author in his own right, has already built his...

The UK's JISC (formerly Joint Information Systems Committee), a government-linked think tank for IT leadership in education, has just released a new article purporting to lay bare "the true cost of publishing in open access." The implication of this title, of course, is that open access publishing does involve costs, including unacknowledged ones. But if so, how far? The article quotes Research Libraries UK figures "that the UK's universities now pay around £192 million [$300 million] per year for access to academic journals and databases: that is nearly a tenth of the total QR budget for research funding." It details article processing...
Indie science fiction author and business book writer Rick Chapman has unleashed a long diatribe against Amazon's pricing model for Kindle Direct Publishing, which does make some valid points - although they're buried among a screed against Amazon's defenders (who he charmingly refers to as the Aggregated Amazon Ankle Grabbers, or AAAGs), and also somewhat obscured when he lets the invective get in the way of clear presentation of his argument. Which basically, stripped of all the name-calling and rhetoric, is this: Kindle Direct Publishing's  pricing policy of taking 65 percent of authors' and small publishers' revenues when they price their...
A couple of pieces rekindled in mind the awkward topic of literary success: What is it, and how do you define it? How do you know when you've got it? Do those two words even belong together? One piece, appropriately enough from Creative Loafing in Atlanta, asking "How is literary success defined?" opines that: "Artists begin life as outsiders. Then they learn the rules." To his credit, Blake Butler doesn't reference the S-word more than once in his article, but he does note that: Your goals in some way, define what you become. Once you can begin to learn to define...
The latest data on the global mobile phone market from Gartner shows smartphones reaching new levels of penetration and cannibalizing other mobile phone segments in the third quarter of 2014. Against a background of overall flat mobile phone sales during the quarter, "sales of smartphones to end users grew 20.3 percent to reach 301 million units." Much of this increase is driven by the progressive disappearance of the feature phone category, as phones that do nothing but phone become an increasingly small slice of the mobile pie, even in emerging markets. "Sales of feature phones declined 25 percent in the third quarter...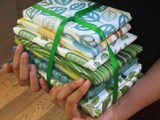 As already noted in Teleread, the Scottish Poetry Library (SPL) has launched a fundraising drive to provide the remaining tranche of funds needed to support renovation and expansion of its facilities, including the Space for Sound Campaign "to create a flexible, contemporary space that preserves the spirit and indeed much of the Library as it currently exists, while releasing its full potential as a place to bring people and poems together." And now the SPL has launched an appeal via Just Giving, the charity/NGO donation site, to attract part of the funding it still needs. "We need to raise the final £120,000...
As many will know, the British Library has been hosting a great show on the Gothic tradition, "Terror and Wonder: The Gothic Imagination," since October. It's the ideal show for the Christmas period, given the well-known British propensity for linking the festive season to ghost stories, horror movies, and dark and hideous imaginings of all kinds. And now, the British ghost hunter's favorite free magazine, Spectral Times, is holding a giveaway of tickets for the show in its latest issue, with two entry passes available in return for answering a simple question. The issue of the magazine is readable in full...
Here's another stocking filler Christmas gift idea for the ebook nut in your life - including yourself, if no one else has the wit to buy you one. With a wind-up charger like this you need never be dependent on a wall socket or even a battery for emergency power again. And it even doubles as an emergency torch. Given that most modern tablets now charge on the same rating with the same sockets as cell phones, any portable digital device can probably be charged by the same wind-up mini-generator. And although their use on camping trips and for outdoors in...
Budapest has one delightful and very practical resource for the reading public: drop-off book stations where people can both deposit and pick up books. These are ... ahem ... stationed in the northwestern district of Obuda, which as per the description on the book stations, describes itself as "the cultural city." And the principle is that they serve as book exchanges: readers leave one book and borrow one - or of course, can donate as many as they like. In keeping with the same Budapest public spirit that sees guests at bars and cafes leave their bags and phones unattended when...
As a teasingly abstract Google doodle, with even less reference to the Google monicker than most, commemorates, Wassily Kandinsky, the great Russian-born modern artist and pioneering painter - and theorist - of abstract art, was born on December 16th, 1866 (quite a surprisingly early birth date considering his hugely advanced aesthetic). A cosmopolitan resident of many European nations, and longtime teacher at the Bauhaus, Kandinsky finally died in France after the Liberation in 1944, on a date close to his birth date: December 13th. He also fell under the influence of Madame Blavatsky's theosophy, which helped emancipate his art from material...
My thanks to Tartarus Press for alerting me to the danger posed to Newport Art Gallery and Library, which houses an archive of books and other documents from and about the great Welsh horror and dark fiction writer Arthur Machen, by cuts and reorganization plans at Newport City Council. As confirmed by Wales Today, the Council is planning to close the library and gallery and move their collections into a central location, but has left a consultation document online to invite public input on the plans. A support organization, the Friends of Newport Museum and Art Gallery (FoNMAG), has organized a Change.org petition to protest...
The first Zippered Flesh anthology from Smart Rhino Publications was a delirious and often disgusting switchback ride through a very dark subgenre of horror. Zippered Flesh 2: More Tales of Body Enhancements Gone Bad! brings together 22 more extremely unsettling tales of ... what it says in the title and subtitle. Actually, that's not entirely true: There's a bit of a drift from the subtitle description, in that a lot of the stories concern body horror but not body enhancements, but then the first anthology was the same and none the worse for it. Perhaps there's a just a shade more repetition and...