More on TechnologyTell: Gadget News | Apple News
Other posts by Paul St John Mackintosh
Madrid - cradle of the Spanish Golden Age, birthplace of Pedro Salinas, José de Echegaray and José Ortega y Gasset, a city so devoted to literature that it has an entire district dedicated to it, the Barrio de las Letras, containing the residences of Miguel de Cervantes, Quevedo, Góngora, and Lope de Vega ... No surprise that it has some superb literary cafes, for readers and writers alike. Here are a few, culled from poet, painter and actress Sandra Barrera Martín's tribute on Unono.net. La Fugitiva, a bookshop and cafe, "a quiet, cozy place full of curiosities for book lovers," is distinguished by its wide range of cultural activities, book launches, film...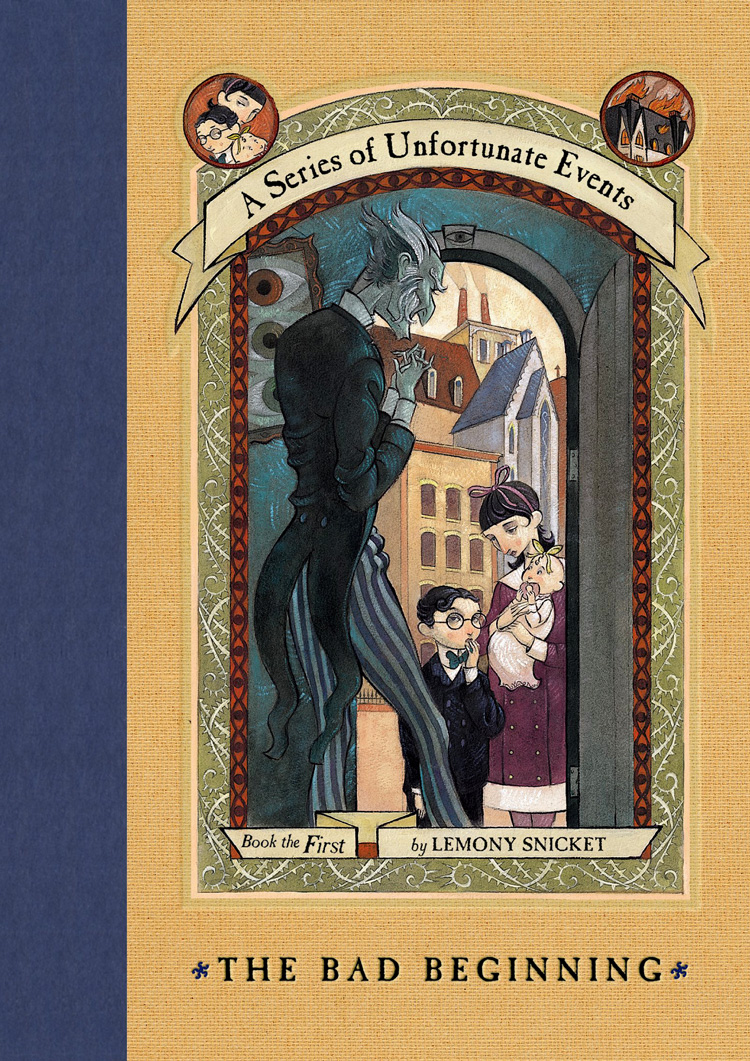 Daniel Handler, better known as Lemony Snicket, turned what should have been a respectful, respectable, but otherwise fairly routine presentation ceremony for the National Book Awards into a social media tempest through a more-than-off-color inadvertent quip about watermelons and Jacqueline Woodson. The National Book Foundation has already posted its own response, stating that "at the National Book Awards, comments were made by the master of ceremonies which were entirely inappropriate, were not authorized by the National Book Foundation and which do not in any way represent the views of this organization. We regret the incident and apologize to all offended by...
What makes a great writer? How about the forbearance and humility to stand in Washington Square on a freezing morning and give away free books to a random crowd of the reading public? Because that's what Neil Gaiman and Daniel Handler (a.k.a. Lemony Snicket) did for the National Book Foundation's Great Book Giveaway, organized with the Uni Project, "a nonprofit committed to increasing access to books and learning opportunities through pop-up, open-air reading rooms," and featuring a free distribution of the finalist titles in the 2014 National Book Awards, "as well as books by Daniel and Neil which they graciously...
My first-generation Nexus 7 tablet recently updated itself to the latest version of the Android OS, Android 5.0 Lollipop, thanks to Google's commitment to keep the entire Nexus system abreast of the latest developments in its platform. And so far at least, despite some other reports to the contrary, the experience has been almost entirely favorable. Lollipop is supposed to be all about a change and improvement in the user experience, with faster and smoother operation thanks to the new Android Runtime (ART) environment that replaces the old Dalvik virtual machine with its just-in-time compilation method. On that score, it does seem...
Scottish cultural and intellectual advocacy body the Saltire Society is approaching the culmination of a near year-long campaign to find the Most Outstanding Woman of Scotland, still open for formal nominations until St. Andrews Day, Sunday 30th November. The list has already attracted a slate of some of Scotland's - and the UK's - most outstanding women writers and cultural figures, including such obvious choices as Liz Lochhead and Naomi Mitchison, and perhaps less expected ones such as Ena Lamont Stewart, Scotland's first major female playwright, and Janet Paisley, writer and coordinator of the first Scottish PEN Women Writers Committee. "Members of...
One of the more heartening initiatives by advocates of the UK's library system in the face of devastating - and ideologically dictated - "austerity" cuts, is the Library A to Z, which "has created a visual A to Z celebrating the wide range of services, resources and facilities that make libraries so fantastic." The site contains: "materials, including illustrations, book, posters, cards and other advocacy materials that you are free to share and re-use,"as well as "links and information about what you can do to support libraries." But its own story is almost as important and encouraging as the resources...
The Independent Publishing Magazine, which had the good taste to mention me and Chris Meadows in their breakdown of "The 12 Publishing Shakers You Should Be Following," has also found a wonderfully useful infographic courtesy of The Write Life, which put together a flow chart based on a questionnaire by author Henry Herz designed to answer that vexing question for most aspiring writers these days - "Should You Self-Publish or Go Traditional?" With a fair dose of wit, Herz leads you through the decision-making process, and of course, much of the advice and analysis is down to his personal opinion of...
The very wonderful Medieval Books blog from Erik Kwakkel, book historian at Leiden University, has just run a great feature on the medieval art of drawing with words: in other ... ahem ... words, where "decoration is created by words, which were meant to be read. This intriguing scenario blurs the divide between text and illustration: it challenges how we define both." The customary kind of manuscript illumination is obviously the more accepted form of this, as in works like the Lindisfarne Gospels with their incredible decorative pages - probably the closest that the Western tradition has ever come to the Islamic school of...
The newly launched Arts Council of England magazine Create, for all the issues around its basic premise, has garnered material from some very significant creative figures, Neil Gaiman being one of them. He took the opportunity, in the course of a long interview with Toby Litt in the magazine (available to read in full here), to speak about writing, reading, and libraries, and the importance of the latter in education and general development. After recounting his love of libraries from his first experiences of them at age three or four, Neil Gaiman noted "I've probably been in about six or seven hundred libraries...
Any scribe or scribbler looking to get ahead in the screenwriting business and tap into the floods of money sluicing down those old LA storm drains could do worse than look at some of the best representatives of recent filmscript practice. But how to do it? Well, that's where Indiewire comes in. They explain it this way, so you can safely lay your fears to rest about their subhead: "Get your free scripts here! Download 'em while they're still legal"... One upside of awards season is that studios often share scripts for awards contenders in hopes it will bolster their shot...
Perhaps mindful of some of the current UK government's attitude towards the arts and creative disciplines, the Arts Council of England, the country's top creative and arts funding body, has just launched a new magazine called Create, "a new journal that aims to stimulate discussion about the true value of art and culture to our society" - though one suspects that in this context, they're talking about monetary value. The first issue is available to read in full here. Create bears the subtitle "A journal of perspectives on the value of art and culture" - not an especially strong indicator of confidence in...
UK printer supplies company Cartridge Discount seems to be developing quite a sideline in useful infographics for writers, and one of the latest is this one, distilling the craft of creating a screenplay into visual form, with a range of sources listed at the end of the graphic. And of course, you would be well advised to go and consult those sources before you start seriously working on the screenplay of your dreams, but at least this is a useful, and fun, jumping-off point....