More on TechnologyTell: Gadget News | Apple News
Other posts by Paul St John Mackintosh
Here is a montage of shots from the Edinburgh International Book Festival 2014 - just to give you all a taste. And here's to next year - in another country, perhaps ? ...
At this year's Edinburgh International Book Festival, poet Niall Campbell came first in the inaugural Edwin Morgan Poetry Award for young Scottish poets with a first collection (published or unpublished). Under the terms of the Award, he received £20,000 ($33,000), twice the value of the venerable and highly regarded James Tait Black Prize for fiction. I spoke to him about the Award and his own feelings regarding the Scottish tradition....
Jonathan Falla is an English writer long resident in Scotland, and treasurer of the Society of Authors in Scotland (SoAiS). The views that follow, however, represent his personal perspective on writing in Scotland and the Scottish nationalism/independence debate....
While at the Edinburgh International Book Festival, I'd like to pay tribute to one of the city's many great intellectual sons: James Clerk Maxwell (1831-79), the titanic Victorian scientist whose work was described by Albert Einstein as the "most profound and the most fruitful that physics has experienced since the time of Newton." His genius touched pure mathematics, electromagnetics, optics (color theory), kinetic theory and thermodynamics, astronomy (the rings of Saturn), and many other disciplines. And he was also a poet....
The Edinburgh International Book Festival 2014 wrapped up its three-week run in Edinburgh's Charlotte Square Gardens on Monday August 25th with a strong finish and scant sign of any slackening off in numbers or enthusiasm among attendees. Ticket sales kept up with last year's record numbers, according to the Festival press team, and the whole series of events picked up fresh pertinence and energy from a topic seldom far from anyone's lips on or off the podium: the independence debate and the referendum less than a month away. "Over the last 17 days, the Book Festival has welcomed over 800 authors...
At the Edinburgh International Book Festival 2014, I spoke to Sarah Morrison, Communications Executive of the Edinburgh UNESCO City of Literature Trust, about how Edinburgh pioneered the UNESCO Cities of Literature programme, and what this has done for the city itself....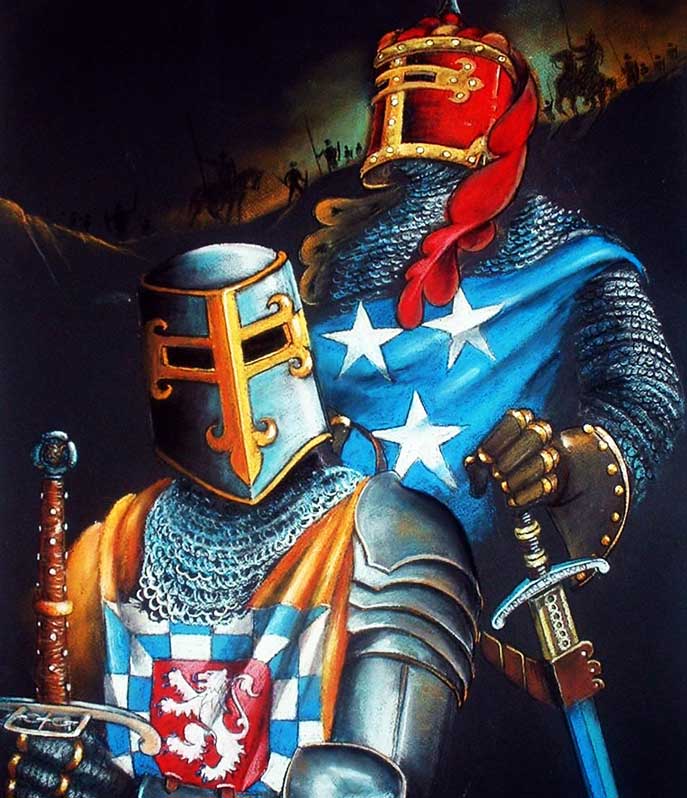 Normally this would go in the Unconfirmed Rumors box, but the BBC has already reported it and journalists here at the Edinburgh International Book Festival are chasing up frantically for confirmation. The report - immediately endorsed by some interested parties - is that the Heritage Lottery Fund (Scotland) has denied funding for a monument to commemorate William Wallace's victory at the Battle of Stirling Bridge in 1297 - one of the highlights of Mel Gibson's Braveheart - on the possible grounds that it is too politically divisive in the runup to the independence referendum next month. The Guardians of Scotland Trust certainly...
At the Edinburgh International Book Festival 2014, I was lucky to be able to catch up with Jeff VanderMeer, multiple award-winning and hugely productive speculative fiction and fantasy writer, editor and anthologist, whose latest literary outing is the Southern Reach trilogy. These are a few excerpts from our conversation, with more to follow. TeleRead: Do you think that modern speculative writers tend towards a Victorian level of industriousness? Jeff VanderMeer: When I started out I just had this idea in my head that a writer did all these things. It didn't become a strategy until later: it was just that I was writing,...
The Scottish National Gallery of Modern Art in Edinburgh boasts a fine permanent collection as well as two imposing linked premises above the Water of Leith. It also houses a library which "consists of around 50,000 items, including monographs, catalogues raisonnés, exhibition catalogues, periodicals, auction sales catalogues, audio-visual material, and ephemera." Within this is the Archive, "a world-class resource of material relating to Dada and Surrealism, the largest part being the archive and book collections of Roland Penrose and Gabrielle Keiller. The Archive is also particularly rich in papers relating to art and artists in Scotland. The Special Books Collection consists of...
August 20th marked the birth in 1890 of Howard Phillips Lovecraft, owner of his very own adjective ("Lovecraftian") and easily the most influential figure in horror and dark fiction writing of the 20th century. All of which would have come as a surprise to the mild and retiring New Englander who was safely in his grave before feeling the slightest whiff of fame - and controversy. In his 124th year, we already have a Change.org petition to the World Fantasy Award to "Make Octavia Butler the WFA Statue Instead of Lovecraft," on the grounds that HPL was "an avowed racist and...
Blindsight, the immediate predecessor to this novel, was one of the most original, inspiring, disturbing works of science fiction in recent memory - a First Contact story that practically rewrote the entire sub-genre, and ensured that no other attempt at that theme could ever be the same again - not least because of the questions it raised about what contact with an alien intelligence might imply about ours. Peter Watts has doubled down with [easyazon-link asin="076532802X" locale="us"]Echopraxia[/easyazon-link], which picks up from the same timeline and follows to even more disquieting destinations. Readers who haven't encountered Blindsight already will miss a lot of the tropes in Echopraxia,...
The 2014 Hugo Awards, just concluded at Loncon 3 in ... ahem ... London have already set a new standard - in controversy, vitriol, and, shame for science fiction's supposedly highest and most-touted award. The so-called "sad puppies" campaign by writer Larry Correia to advance his own work and that of protege Vox Day against supposed political bias backfired deafeningly, with his efforts rebuked not just by other writers and online critics, but the Awards voters themselves. John Scalzi was previously pilloried by many for arguing for the Hugo Awards 2014 vote to go ahead like in any other year. As...