More on TechnologyTell: Gadget News | Apple News
Other posts by Paul St John Mackintosh
Anyone who knows the recent research that shows that a reader's brains are directly, measurably affected by reading fiction won't be surprised to learn that mathematics can have a similar effect - at least on mathematicians. A recent article in Nature citing research in Frontiers of Human Neurooscience describes how scientists at University College London used nuclear magnetic resonance imaging to track the response of mathematicians' brains to equations - but specifically those that the mathematicians regarded as "beautiful." Comprehension apparently plays a big part in the response - once again, something that won't surprise those familiar with similar instances in literature. The...
With its unforgetful elephant icon and integration with almost every major OS going, as well as Moleskine notebooks, Evernote has long been the favorite notetaking, blogging, and even writing, app for many mobile device and PC users. And, as they rightly claim, "some of our engineers and researchers were the pioneers that, decades ago, made today's mainstream digital handwriting possible." So it's a pity that, when that functionality finally arrives in full on the Android iteration of Evernote, it comes in a way that falls short of that legacy, and the technology's potential. Evernote digital handwriting is based on Penultimate, "the...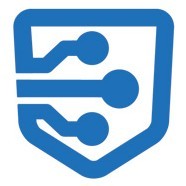 Pocketables is one of the longest-established mobile device and portable digital technology websites and online magazines, in business since 2006. Its readership is one of the more loyal, dedicated, and better informed in the mobile device space, so their current usage habits and opinions regarding tablets and mobile tech are pretty representative of high-end leading-edge users as a whole. And when current editor-in-chief John Freml decided to poll the readership on this topic a short time ago, he came up with some fairly pronounced findings. "Depending on the person you talk to, tablets are either the best thing since sliced bread,...
Here's one more contribution from the legacy of printed paper that Jeff Bezos will not be bringing to the global cultural inheritance any time soon: Fabulous portraits and hand-drawn life drawings done on old newspapers, printed pages, letters, and other found or abandoned paper surfaces. These are the creations of artist Mark Powell, frequently executed in ballpoint, and often incorporating the texture of the underlying newsprint or other document into the final artwork. Just look at the texture of the topographical map in the piece below, for example, and how it fits into the portrait. "Both the canvas he uses and the...
The vexed question of Android versus Apple apps has surfaced again, but this time it's not money: it's time. And those nice people at Crispy Codes have shared an infographic that helps make sense of this issue and map out project timelines. According to Crispy Codes, "Android devices vary. It takes longer to build an Android app vs. iOS or Windows." But issues such as UI design (whether out-of-the-box or custom made),  level of complexity, and integration with a backend server, obviously make more of a difference. See below for the whole story. ...
After fan fiction and online writers' circles, now it's the podcast route to publishing success. Aficionados of the weird and wacky will need no introduction to the Welcome to Night Vale series of podcasts, best described as Lake Woebegon Days meets The X-Files. Now the UK book rights to the upcoming Welcome to Night Vale novelization have been picked up by Orbit UK in what the publisher itself describes as "a heated auction last month" from "Angharad Kowal at Writers House UK, on behalf of Jodi Reamer at Writers House US," following the announcement in December 2013 that Harper Perennial...
The Chartered Institute of Library & Information Professionals (CILIP), the UK's professional librarians body, has issued a release and a call for action under the heading "Strict limits on library ebook lending must end," which calls for the UK to bring regulations on library lending of ebooks into line with those governing printed books. According to the announcement, "libraries do not have the right to lend ebooks. Out of the six major trade publishers in the UK only three – HarperCollins, Random House and Hachette – offer some of their ebooks to libraries. Research conducted in February 2013 by Shelf...
Denver-based Outskirts Press, which claims to be "the fastest-growing full-service book publishing and book marketing firm," has just launched a self-publishing platform for authors targeting the iBooks platform, with an iPad/iPhone standard edition package for $299, according to an announcement made via the London Book Fair. How this offering differs from the current "iPad/iPhone Premium Edition with Private Label iBooks Distribution" package available off the Outskirts website for $699 is not clear. The product blurb for the package outlines what it can achieve but not how it works - such as whether Outskirts undertakes to edit a manuscript delivered to it,...
Two sequential research reports paint a stark - if you're a Microsoft exec or an Apple fan - picture of how the personal computer and digital device market is evolving. A Gartner Inc. report dated March 3rd found that "Worldwide Tablet Sales Grew 68 Percent in 2013, With Android Capturing 62 Percent of the Market," and with a conspicuous year-on-year market share decline for Apple. A day later, on March 4th, International Data Corporation (IDC) released its findings that PC market shipments are expected " to Fall by -6% in 2014 and Decline Through 2018." The Gartner figures show Apple's iOS-based tablet...
The UK's World Book Day, March 6th this year, has seen promotions, participations by organizations, related articles including travel tips, and events across Britain. According to the World Book Day site, the event is "the biggest celebration of its kind, designated by UNESCO as a worldwide celebration of books and reading, and marked in over 100 countries all over the world." World Book Day is generally celebrated worldwide on April 23rd; however, in the UK, it takes place on March 6th The key offering marking the event in the UK is the World Book Day £1 Book Tokens offer courtesy of...

Robert McCrum has posted a very interesting - and inadvertently revealing - article in the UK Observer, Sunday sister of The Guardian, on the financial difficulties of that poor struggling species, the writer. And as longstanding literary editor of The Observer and a writer himself, he should know. And his piece paints a very interesting picture of the publishing industry and a writer's prospects within it, pre and post the great financial crisis of 2008. Just to be clear: I'm not belittling the plight of struggling writers who are trying desperately hard to get a foothold on both the literary and...
Readers of Carlo Levi's classic memoir of his period of internal exile under Italian Fascism, Christ Stopped at Eboli, will know all about the poverty of Basilicata. Obviously some things haven't moved on too much since the 1940s in the instep of Italy. But nor has the spirit that confronts them, at least to judge from the Bibliomotocarro, the traveling mobile library of elementary school teacher and literary evangelist Antonio La Cava. As interviewed in BookSprint Edizioni and elsewhere, La Cava describes his mission to promote reading in the smallest localities of Basilicata through his library on three wheels, which has...