Clearly knowing when it's on to a good thing, recently relaunched rabble-rousing website The Kernel is back to bring the hurt to Amazon, Barnes & Noble, and the wider ebook community a second time, after their surprise hit on extreme porn. And yes, dear readers, this time it's Holocaust denial.
"A Kernel investigation has revealed that Amazon is selling books that defend Holocaust denial, even in countries where Holocaust denial is against the law," thunders the article from The Kernel Managing Editor Edna Crowley (actually a man). "Both Amazon and Barnes & Noble stock Holocaust denial literature."
The Kernel indulges in a little self-congratulatory chest-beating about the success of its self-appointed crusade against extreme porn ebooks: "Amazon silently removed scores of incest, child rape and bestiality e-books from its store when we reported last week the depraved books the online retailer was profiting from. Other retailers took their entire websites offline following our reporting and a front-page story in the Mail on Sunday, with whom we worked closely last week to bring our reporting to a wider audience."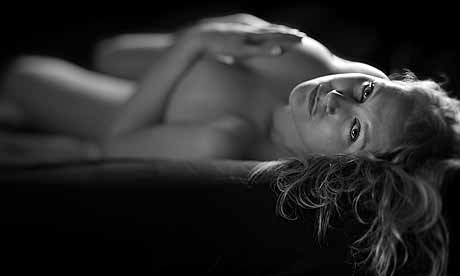 So that's good to know. The Mail on Sunday and The Kernel are hand in glove on this. And now, "A Kernel investigation into the extreme literature for sale on Amazon and Barnes & Noble has revealed a number of alarming publications that question the veracity the Holocaust for sale openly, prompting further questions about Amazon's filtering policies [and Barnes & Noble's, presumably]."
And yes, your dauntless TeleRead correspondent can confirm, the Holocaust denial titles are available on Amazon.co.uk and even Amazon.de Kindle Stores with just a mouse click. And yes, every bit as objectionable as they are described. But the issue of free speech, however visibly stretched and abused by the Holocaust deniers on show here, is hardly even raised by The Kernel. And there are enough issues around The Kernel's own coverage, and motives, to give anyone pause around this story.
The Kernel describes its content as "tech, media and politics for enquiring minds." To judge from the tone of their reports, those minds can't be especially enlightened ones. Particularly as, for no apparent reason, The Kernel then complains that "Anti-semitism is also being more widely observed in mainstream commentators and Left-wing public intellectuals," and links to a website "monitoring and combating antisemitism, and the assault on Israel and its legitimacy, at The Guardian." This makes excellent sense in the context of The Mail on Sunday's notorious and virulent right-wing attitudes, and The Kernel's private vendetta against The Guardian, subject of a running feud with its founder Milo Yiannopoulos. This is the same Milo Yiannopoulos who declared that "Men perform better in many technology jobs. Must we apologise for that?" and perpetrated a whole slew of other, worse offenses detailed at the end of his Wikipedia profile.  Great qualifications for a guardian of moral rectitude, I think we'll all agree. And sure enough, The Kernel is also currently carrying a story entitled "How The Guardian helps terrorists."
So it seems that someone has an agenda going on. And Amazon's Holocaust denial bookshelf is being swept into the mix, with the help of the Mail on Sunday. There's no cover like a witchhunt for a hidden agenda, after all. Oh, and just in case I really need to say this, I'm no advocate of Holocaust denial. But the sight of the likes of The Kernel leading a right-wing crusade against it is the true disgrace.