More on TechnologyTell: Gadget News | Apple News
Today, subscription service Oyster added a few new publishers. According to the release, they added Andrews McMeel, Globe Pequot Press, and New Word City. You know what's been a funny effect of subscription services, at least for me? I actually pay attention to publishers now, where I used to never think about them. When I see a book I want to read, I check the publisher to see if it's one of the ones available in my service (which happens to be Scribd). I'm not (yet) familiar with the ones Oyster just added, but I'll be checking them out. Just because I'm...
I have to be grateful for The Bookseller sometimes. For its boycott of Author Solutions advertising. And now for its heroic readiness to fork out £1980 ($3326) for a copy of the CHILDWISE Monitor Report 2013-14 from CHILDWISE,  "leading research specialists on children, young people and their families" with a "panel of over 1000 schools throughout the UK." And this Monitor Report states, according to The Bookseller, that one in five of UK children (going by its sample) read on a tablet. The Monitor Report, "a comprehensive annual report focused on children and young people's media consumption, brand attitudes and key...
From Finland, a new global talent emerges. Meet Emmi Itaranta. Itaranta's new climate-themed sci fi book [easyazon-link asin="0451223039" locale="us"]The Memory of Water[/easyazon-link] has been published in Finnish and 14 other languages worldwide. In a starred review, Publisher's Weekly described the book as "a deceptively tranquil examination of a world of dust and ashes where the tenacious weed of hope still survives." Her debut novel also won the Kalevi Jäntti Literary Prize in 2012 and the Young Aleksis Kivi Prize in 2013 in Finland. She is surely someone to watch. In a recent interview, I asked Ms. Itaranta if she thought of her book when...
Via Galleycat came this news, that Amazon has put out a new list of mystery books to supplement their '100 Books to Read in a Lifetime' feature. The books run the gamut from classic to modern, more genre-ish to literary. Of the 100 listed titles, I've read about a quarter. As is typical of such lists, debate will likely rage over the included titles. Gillian Flynn's trendy [easyazon-link asin="B006LSZECO" locale="us"]Gone Girl[/easyazon-link] over her vastly superior earlier work, [easyazon-link asin="B0027MJU00" locale="us"]Dark Places[/easyazon-link]? Mary Higgins Clark? Really? Anyway, if you're looking for somewhere to get started, here are my top 5 favs from the list: -...
Mark Coker's Indie Author Manifesto (Smashwords Blog) We indie authors believe all writers are created equal, that all writers are endowed with natural creative potential, and that writers have an unalienable right to exercise, explore, and realize their potential through the freedom of publication. *** Letter from a Literary Agent (Joe Konrath) But how about agents, like the one who sent me the above email, who want to work with authors but can't invest money in cover art and formatting? *** Customers Resist Samsung Bloatware (GoodeReader) Samsung uses their dominant Android market share position to have the highest concentration of bloatware out of any Android vendor. *** UK Filters...
One of the reasons I enjoy collaborating with friends on writing Internet fiction is that the give and take between you and your fellow authors is kind of like a game. It's like roleplaying on a MUSH or in chat, except that you have take-backs and you can even jump into each others' characters and make them do exactly what you need them to instead of relying on the other person to figure it out. In recent years there have been some great games based on that idea—games that are about telling stories rather than moving one particular character...
Here's some good news for you Amazon Prime members. Some older HBO content is going to be added to Prime Streaming. This is the first time HBO programming has been licensed to an online streaming service, so it is a pretty big deal. No, you won't be getting Game of Thrones, but there's still some good content being added. From the release: Beginning May 21, Amazon Prime members will have unlimited streaming access to: All seasons of revered classics such as The Sopranos, The Wire, Deadwood, Rome and Six Feet Under, and of recent favorites such as Eastbound & Down, Enlightened and Flight...
Lynda E. Rucker's first collection The Moon Will Look Strange, from the tiny outfit of Karoshi Books, is the kind of title that makes Big Publishing look irrelevant. I mean, if the results can be this good, and achieve this relatively high level of recognition, why even bother to look elsewhere? Overreaction maybe, but I hope you get my point. Because this is a Very Good Book. Indeed. Of the eleven tales in it, three - "The Burned House", "In Death's Other Kingdom", and "These Foolish Things" - are first-time appearances. That actually comprises a large portion of her published work to...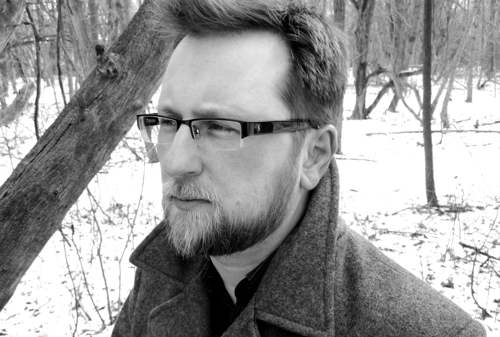 Acclaimed dark and weird fiction author Simon Strantzas is releasing his fourth collection of short stories, Burnt Black Suns, from Hippocampus Press. I spoke to him about the genre he works in and how he operates as a writer. TeleRead: Do you think that horror/weird fiction reflects or channels any current social/cultural concerns or shifts, as well as more perennial human preoccupations and anxieties? If so, what might the current resurgence in weird fiction be tapping into? Strantzas: I do, but I also feel that the full extent of this isn't all that clear as it's happening—it's only clear in hindsight. There are...
eBook, Used Book or New? (Digital Book World) But it occurred to me that choosing a book is more than selecting its content. A range of values is embedded inside the choice: ebook, used book, or new? *** Android eBook App Aldiko Hits 20 Million Downloads (The Digital Reader) Aldiko is coming up on its 5th anniversary in June, and the developers will have something to celebrate. They just announced that the app had reached a new milestone. *** Changing the DNA of the Reader (Future Book) Are readers fixed in how they read? One of the frustrations around the digital transition is that despite all of...
After my last experience with trying to purchase a case for my Kindle Paperwhite, I took a few weeks to figure out what I wanted in a case, and I went to KBoards for a recommendation. They came through with a great little case: the [easyazon-link asin="B009S2CXJC" locale="us"]Fintie Kindle Paperwhite[/easyazon-link] folio case. When I purchased my first case, I thought I wanted one that didn't cover the bezel, and I still do like that style of case. However, after I returned the first one, I discovered that I enjoy sometimes reading my device "naked," and I decided I wanted something that was...
The quarterfinalists for the Amazon Breakthrough Novel Awards (ABNA) were recently announced. One hundred books were selected in five categories: General Fiction; Mystery & Thriller, Romance; Science Fiction, Fantasy and Horror; and Young Adult. Based on message board posts, many writers had been anxiously waiting for this day, which is just one of many steps to go through for ABNA. Writers have to go through various rounds until the books were whittled to the 500 listed now. The ones who made it are thrilled, but there are many more of whom did not make the cut. Those who didn't make it shouldn't look at...