More on TechnologyTell: Gadget News | Apple News
Here's an interesting conundrum concerning fair use of Internet artwork. It all started when an artist going by the moniker Cowkitty created some fan art of Princess Daphne, a character from Don Bluth's Dragon's Lair video game. Some time later, feminist media critic Anita Sarkeesian crowdfunded a series of YouTube videos called Tropes vs. Women in Video Games. And promotional material used for the $150,000 Kickstarter campaign, which collected a number of female characters from video games, made use of Cowkitty's fan art without asking permission. (The video series allegedly made use of footage from various YouTube "Let's...
As was promised a few days ago, the application process for the Amtrak Residency Program has opened up. Amtrak discusses it in a blog post, and links to the actual application form. Up to 24 writers will be chosen for the first batch of residencies, taking place from March 17, 2014 through March 31, 2015. The application form asks why you want an Amtrak Residency, and how it would benefit your writing, and gives you 1,000 characters to answer each question. Then it asks you to upload a sample of your work, of up to 24 megabytes in size....
I have just read Susan's response to Michael Koslowski at GoodeReader, and I would like to offer another perspective for both readers and authors to consider. I will state first off that I have no particular axe to grind with either Michael or Susan; I have worked with Susan a few times during our respective tenures here at Teleread, and I read and enjoy Michael's blog. But I think that Susan's plaintive 'why does it matter?' is a little disingenuous. It does matter. Let me give you an example as to why. We have a family in our school community who...
Anyone who knows the recent research that shows that a reader's brains are directly, measurably affected by reading fiction won't be surprised to learn that mathematics can have a similar effect - at least on mathematicians. A recent article in Nature citing research in Frontiers of Human Neurooscience describes how scientists at University College London used nuclear magnetic resonance imaging to track the response of mathematicians' brains to equations - but specifically those that the mathematicians regarded as "beautiful." Comprehension apparently plays a big part in the response - once again, something that won't surprise those familiar with similar instances in literature. The...
Chris Meadows wrote about Anne Rice and other authors signing a petition asking Amazon to do take care of forum trolls. There are people who want Amazon reviewers to write under their real full name when giving reviews. News sites have transitioned to do this in comments sections, making people sign up with Facebook to leave comments. But that hasn't stopped people from being rude or nasty. As I was lurking through the Amazon forums, I came upon a thread where reviewers discussed why they didn't like the idea of taking away their anonymity. The reasons ranged from keeping their interests...
Yep, I'm the jerk who clicked on the link because I thought the headline was idiotic. Then, I read the post and still thought everything about it was idiotic. Now, if you have read my previous posts on Teleread, I tend to aim for a balanced approach to things, usually sticking to the news of a story. However, I couldn't ignore this post on Good E-Reader. The premise: Shockingly (that was sarcasm), Michael Kozlowski at Good E-Reader wrote a post saying that self-publishers should not be called authors. Here's an excerpt: Just because its easy to upload your written word, so that it can be...
I am about to start my March break, and every year, I spend some time over the holiday cleaning up my eBook library. I know that theoretically, Calibre can hold an indefinite number of books and that I need not worry too much about how many I hoard. But I find that it's easier to find the books I want to read when I keep my library lean and limber. I don't like having a huge accumulation of books to wade through which don't interest me, and when I peruse my unread titles in search of my next great book,...
With its unforgetful elephant icon and integration with almost every major OS going, as well as Moleskine notebooks, Evernote has long been the favorite notetaking, blogging, and even writing, app for many mobile device and PC users. And, as they rightly claim, "some of our engineers and researchers were the pioneers that, decades ago, made today's mainstream digital handwriting possible." So it's a pity that, when that functionality finally arrives in full on the Android iteration of Evernote, it comes in a way that falls short of that legacy, and the technology's potential. Evernote digital handwriting is based on Penultimate, "the...
Hello! I see you're not taking part in the National Day of Unplugging either. Which is good, since that means you're still able to read e-books. It's the tail end of Read an E-Book Week, and here are a few intriguing freebies from Twilight Times Books. Provided in DRM-free PDF, and often EPUB and MOBI, these e-book versions of some Twilight Times titles provide advice to writers as well as some good fiction reading. In particular, there are books on online writing, book reviews, and writing your first book. But there's also The Case of the Displaced...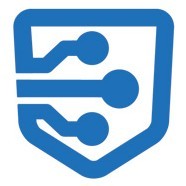 Pocketables is one of the longest-established mobile device and portable digital technology websites and online magazines, in business since 2006. Its readership is one of the more loyal, dedicated, and better informed in the mobile device space, so their current usage habits and opinions regarding tablets and mobile tech are pretty representative of high-end leading-edge users as a whole. And when current editor-in-chief John Freml decided to poll the readership on this topic a short time ago, he came up with some fairly pronounced findings. "Depending on the person you talk to, tablets are either the best thing since sliced bread,...
Here's one more contribution from the legacy of printed paper that Jeff Bezos will not be bringing to the global cultural inheritance any time soon: Fabulous portraits and hand-drawn life drawings done on old newspapers, printed pages, letters, and other found or abandoned paper surfaces. These are the creations of artist Mark Powell, frequently executed in ballpoint, and often incorporating the texture of the underlying newsprint or other document into the final artwork. Just look at the texture of the topographical map in the piece below, for example, and how it fits into the portrait. "Both the canvas he uses and the...
Juli sent this blog post my way, by indie writer L.R. Styles. In the post, Styles laments the cost and difficulty of producing book apps---not non-fiction interactive apps, but ones based on novels, with soundtracks and old-timey fonts and so on. From the post: "As an indie author, I love the idea of making each book title into an app. Such individualization—to me–really helps focus on the feel and tone I envisioned for each book when writing it. Just being able to include a soundtrack, font and old-school decorative printing flourishes makes my mind whirl with ideas, and such is the...