More on TechnologyTell: Gadget News | Apple News
UK NGO the National Literacy Trust has appointed Frank Lampard, star footballer and currently mid-fielder for Manchester City Football Club, as a new ambassador for the Trust, "supporting our ongoing work to raise the profile of literacy in the UK and motivate disadvantaged children to read – an ambition he shares in his work as an author." Lampard said: "I am delighted to take up the role as an ambassador for the National Literacy Trust and help to further their work in supporting disadvantaged children across the UK to discover the joy of reading and develop their literacy skills. Reading should be a...
Don't Blame Readers If Books Are Being "Devalued" (Book Riot) If you hang out on the bookternet at all, you have no doubt seen one or more pearl-clutching declarations that books are losing their value–especially ebooks, which you can get for as little as NINETY-NINE CENTS (omg)–which is putting literature in great peril. *** Analysis Of Pirated Oscar Movies Shows They're Almost All Available... In HD (And Not From Screeners) (Techdirt) There are some interesting findings in the data, including that screener copies don't matter much any more. *** This Explains Why No Men Were Using Pinterest (GigaOM) If you ever wondered why Pinterest took off...
The notorious policy introduced by UK Lord Chancellor and Justice Secretary of restricting access to books for prisoners in England has been withdrawn after December's court decision that it was unlawful - despite the insistence by its instigator that there never was such a policy in the first place. But not before Grayling's department spent £72,000 trying to defend it, a recent report revealed. Frances Crook, CEO of the Howard League for Penal Reform, which co-led the Books for Prisoners campaign against the ban, described this to the UK Independent as: "a scandalous waste of public money." At the time of the original...
News has emerged of several tablet manufacturers targeting the mega-device space, with HP announcing an Android Pro Slate design with a 12.3-inch screen. According to the original HP announcement, the HP Pro Slate 12 and its little brother the HP Pro Slate 8 are: high-definition (HD) commercial-grade Android tablets. Available in 8-inch or 12-inch diagonal displays respectively, the tablets are powered by a Qualcomm® Snapdragon™ 800 series processor, and support a 4:3 aspect ratio to easily view business documents and access business applications. Less than 8 mm thin, these lightweight tablets offer powerful computing and business-day battery life with enterprise-grade security and...
President Obama wants expanded broadband, as indicated in his State of the Union address---a laudable goal. But what to use it for, beyond such purposes as, say, the faster downloading of YouTubes? Here's the latest version of LibraryCity's call for a national digital library endowment and intertwined public and academic library systems online. Short of time? Read an executive summary. – D.R. The average 15-to-19-year-old in the U.S. spends only six minutes a day reading for fun, according to the Bureau of Labor Statistics. What's more, a just-released report from Scholastic, discussed later in this commentary, warns that the number of...
The recent HP announcement of the debut of its HP Pro Slate Android tablets included the detail that they would come bundled with the HP Duet Pen, "the first to use Qualcomm Snapdragon digital pen technology on both a tablet and regular paper." For a stylus buff like me, any news about new digital pen technologies is interesting, and this Qualcomm innovation looks to be one of the more striking wheezes to break cover lately. According to Qualcomm's technology partner on the new device, GlobalLogici, the Qualcomm Snapdragon Digital Pen "represents the next generation of the stylus popular with tablet devices. With the size...
Sad to say, Egmont Publishing has had to close its US business after trying but failing to find a buyer. The official Egmont statement said: Egmont Publishing, which at $900 million is the largest division in the Denmark-based Egmont group, employing 2,400 people across 30 countries, has a new strategic focus, which is to invest in books and magazine businesses where Egmont can hold a leading market position. One of the outcomes has been the decision to exit the standalone position in the US market, which they entered in 2008. Attempts to sell Egmont USA since October 2014 have not resulted in...
Mike Davis, founder and editor of the highly regarded Lovecraftian free online magazine Lovecraft eZine, and its various associated properties, spoke to me about his new small press venture, Lovecraft eZine Press, and overall conditions in the current cosmic/Lovecraftian horror cosmos. Teleread: How do you see Lovecraft eZine Press fitting alongside the many other fine small and independent presses in the dark fiction and horror areas? Mike Davis: I'm not a competitive person by nature, so I see the new Lovecraft eZine Press as complimentary to them. Small press is a tough gig. It's hard to make money at it, and I know...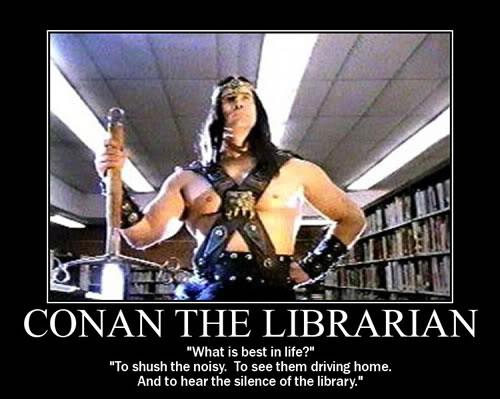 In honor of Robert E. Howard's birthday, here's a little demonstration and an attempt at a quantification of what his legacy as a popular/pulp/genre/trash writer means. And an object lesson in how many people you can reach, how many dreams you can touch - and how much wealth creation you can enable - by sipping at the poison chalice of popularity. Let's take two writers born roughly the same time, one "popular," one "serious," and their most successful single property. I'm going to focus on one Howard creation only: Conan. (Never mind the Solomon Kane movie and other offshoots.) And in...
I saw several articles in my newsfeed this morning about Amazon's new textbook creation software.  Most of them were simply a factual write-up of the situation---people don't seem to care all that much about textbooks, so there was less hand-writing about this than usual---but still, I was surprised by the wounded tone some tech journalists seem to take in Amazon-related stories. Amazon is disrupting the industry. Amazon is taking over the world. This new piece of news, whatever it might be, shows Amazon throwing its might at yet another poor, beleaguered media provider...you know the rhetoric I mean. But here is...
The American Library Association has listed 3D printing among the agenda topics at the 2015 ALA Midwinter Meeting, to be held at the McCormick Convention Center in the ALA home base of Chicago, on January 3oth-February 3rd. Other topics include ebook policy, library funding options, national library public policy, and the  implica­tions of the November mid-term Congressional elections for American libraries. The 3D printing session of the Midwinter meeting, "Library 3D Printing—Unlocking the Opportunities, Understanding the Challenges," will cover the technological developments in 3D printing which "are empowering people to learn new skills, launch business ventures and solve complex health problems," and deal with the question:...
Khan Academy for iPad Updates with Over 150,000 Exercises (Lifehacker) Khan Academy has had an iPad app for a while, but it didn't offer any of the actual training exercises available on the web site. A recent update changes that, and the new iPad app includes just about everything you get with the web version. *** Kobo Feels 'Singled Out' in Canadian Investigation (PW) After the Competition Bureau of Canada last week sought a court order that could force Indigo Books and Music and Kobo to turn over records as part of an investigation into anti-competitive e-book pricing practices, Michael Tamblyn, president and...