More on TechnologyTell: Gadget News | Apple News
Madrid - cradle of the Spanish Golden Age, birthplace of Pedro Salinas, José de Echegaray and José Ortega y Gasset, a city so devoted to literature that it has an entire district dedicated to it, the Barrio de las Letras, containing the residences of Miguel de Cervantes, Quevedo, Góngora, and Lope de Vega ... No surprise that it has some superb literary cafes, for readers and writers alike. Here are a few, culled from poet, painter and actress Sandra Barrera Martín's tribute on Unono.net. La Fugitiva, a bookshop and cafe, "a quiet, cozy place full of curiosities for book lovers," is distinguished by its wide range of cultural activities, book launches, film...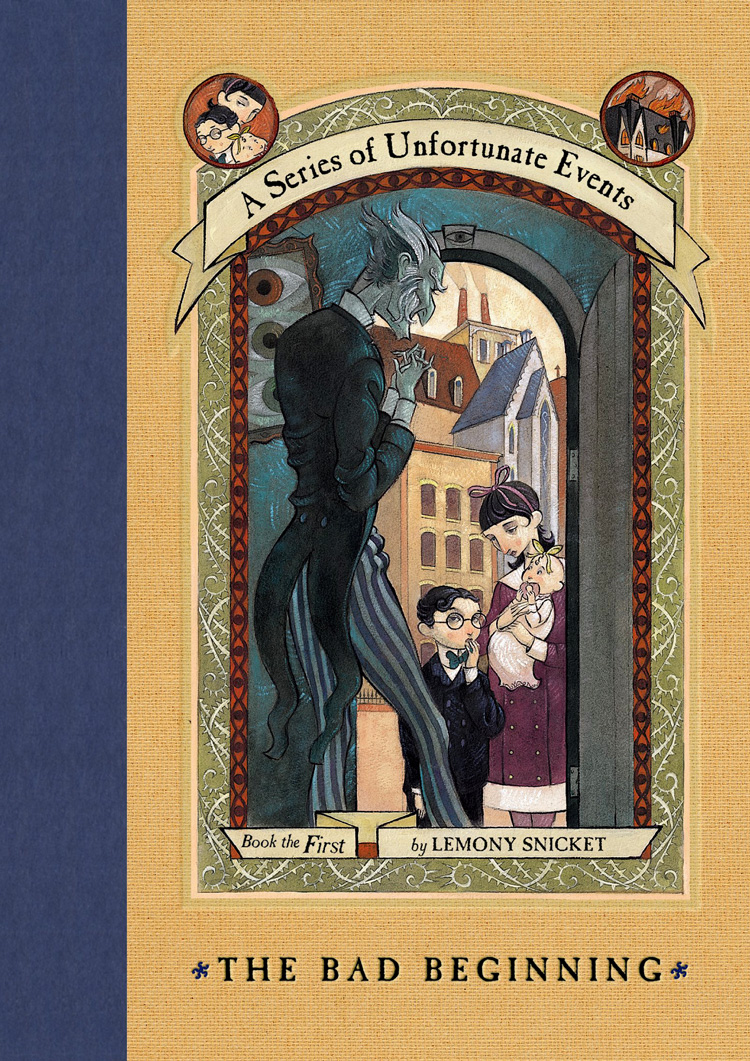 Daniel Handler, better known as Lemony Snicket, turned what should have been a respectful, respectable, but otherwise fairly routine presentation ceremony for the National Book Awards into a social media tempest through a more-than-off-color inadvertent quip about watermelons and Jacqueline Woodson. The National Book Foundation has already posted its own response, stating that "at the National Book Awards, comments were made by the master of ceremonies which were entirely inappropriate, were not authorized by the National Book Foundation and which do not in any way represent the views of this organization. We regret the incident and apologize to all offended by...
New Publishing? A Manifesto of Sorts (Dear Author) And yet this is a true fact: There are more readers than Walmarts. There are more readers than readers who walk into Walmarts. *** The Philippines Starts to Combat Book Piracy (GoodeReader) The Philippines has become rather serious at combating book piracy in schools and on the consumer level. They are doing this to attract major publishers from Europe and the United States. *** The Four Fatal Flaws of Failed Kickstarter Campaigns (GigaOM) But launching a crowdfunding campaign is no guarantee of success. I want to focus on the common failure points for Kickstarter campaigns, examine why promising startups...
What makes a great writer? How about the forbearance and humility to stand in Washington Square on a freezing morning and give away free books to a random crowd of the reading public? Because that's what Neil Gaiman and Daniel Handler (a.k.a. Lemony Snicket) did for the National Book Foundation's Great Book Giveaway, organized with the Uni Project, "a nonprofit committed to increasing access to books and learning opportunities through pop-up, open-air reading rooms," and featuring a free distribution of the finalist titles in the 2014 National Book Awards, "as well as books by Daniel and Neil which they graciously...
My first-generation Nexus 7 tablet recently updated itself to the latest version of the Android OS, Android 5.0 Lollipop, thanks to Google's commitment to keep the entire Nexus system abreast of the latest developments in its platform. And so far at least, despite some other reports to the contrary, the experience has been almost entirely favorable. Lollipop is supposed to be all about a change and improvement in the user experience, with faster and smoother operation thanks to the new Android Runtime (ART) environment that replaces the old Dalvik virtual machine with its just-in-time compilation method. On that score, it does seem...
Scottish cultural and intellectual advocacy body the Saltire Society is approaching the culmination of a near year-long campaign to find the Most Outstanding Woman of Scotland, still open for formal nominations until St. Andrews Day, Sunday 30th November. The list has already attracted a slate of some of Scotland's - and the UK's - most outstanding women writers and cultural figures, including such obvious choices as Liz Lochhead and Naomi Mitchison, and perhaps less expected ones such as Ena Lamont Stewart, Scotland's first major female playwright, and Janet Paisley, writer and coordinator of the first Scottish PEN Women Writers Committee. "Members of...
One of the more heartening initiatives by advocates of the UK's library system in the face of devastating - and ideologically dictated - "austerity" cuts, is the Library A to Z, which "has created a visual A to Z celebrating the wide range of services, resources and facilities that make libraries so fantastic." The site contains: "materials, including illustrations, book, posters, cards and other advocacy materials that you are free to share and re-use,"as well as "links and information about what you can do to support libraries." But its own story is almost as important and encouraging as the resources...
I received the new Kindle Paperwhite update at some point yesterday. When I went to use it last night, there was an alert from Amazon---complete with explanatory e-guide---highlighting features of the new OS. Some of it didn't interest me. We can't use FreeTime in Canada. and the family sharing was a moot point since the Beloved does not have an Amazon account. But I was interested to check out the 'improved' collection handling. The e-guide promised that, as people have often requested, Amazon has added some filters to make it easier to distinguish between Cloud and on-device content. Here was how...
The Independent Publishing Magazine, which had the good taste to mention me and Chris Meadows in their breakdown of "The 12 Publishing Shakers You Should Be Following," has also found a wonderfully useful infographic courtesy of The Write Life, which put together a flow chart based on a questionnaire by author Henry Herz designed to answer that vexing question for most aspiring writers these days - "Should You Self-Publish or Go Traditional?" With a fair dose of wit, Herz leads you through the decision-making process, and of course, much of the advice and analysis is down to his personal opinion of...
How iOS 8.1.1 Affects Performance on Older Devices (Lifehacker) Which is to say, if you're still rocking iOS 7 on an older device, it's probably best to stay there. *** Apple Ends Patent War on Android, Deal Suggests (GigaOM) Apple has decided to end a bitter legal war against Google and Android phone makers, and to turn away from patent tactics that have cost the smartphone industry billions of dollars, according to reports and new court filings. *** Kobo Now Lists File Type and if it Has Adobe DRM (GoodeReader) When you are browsing the online Kobo catalog their is a new section at the bottom...
The very wonderful Medieval Books blog from Erik Kwakkel, book historian at Leiden University, has just run a great feature on the medieval art of drawing with words: in other ... ahem ... words, where "decoration is created by words, which were meant to be read. This intriguing scenario blurs the divide between text and illustration: it challenges how we define both." The customary kind of manuscript illumination is obviously the more accepted form of this, as in works like the Lindisfarne Gospels with their incredible decorative pages - probably the closest that the Western tradition has ever come to the Islamic school of...
I was just answering a message on Google Hangouts in my Moto X when I saw a blue stylized figure of a ballet dancer dance across the bottom of the screen. It left a glowing blue circle that I tapped on, and I was presented with a screen that said "Duet". This puzzled me, as I certainly hadn't installed anything by that name lately. A quick Google revealed that this was a new animated short from Motorola's Moto X Spotlight Player. Directed by veteran ex-Disney animator Glen Keane, "Duet" tells the story of a boy and a girl who...