More on TechnologyTell: Gadget News | Apple News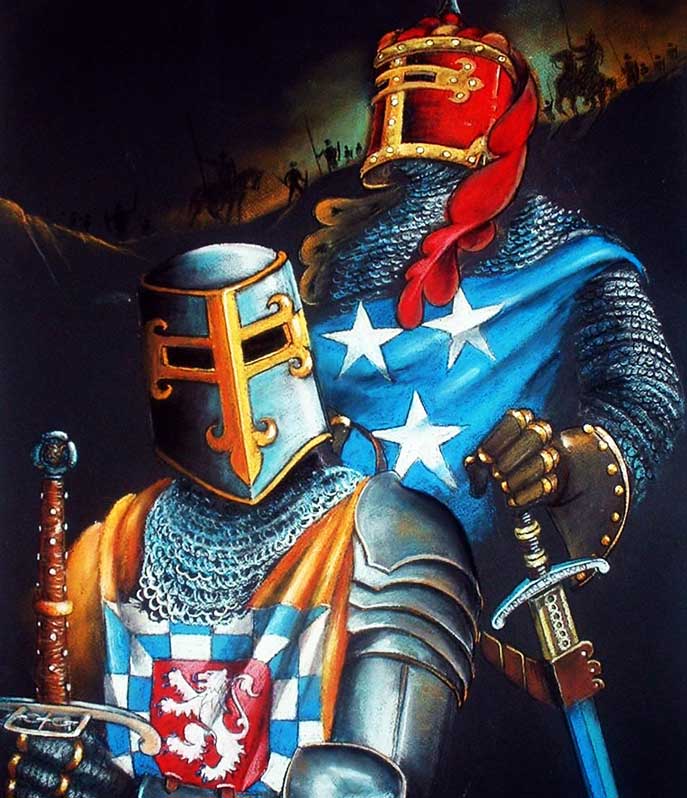 Normally this would go in the Unconfirmed Rumors box, but the BBC has already reported it and journalists here at the Edinburgh International Book Festival are chasing up frantically for confirmation. The report - immediately endorsed by some interested parties - is that the Heritage Lottery Fund (Scotland) has denied funding for a monument to commemorate William Wallace's victory at the Battle of Stirling Bridge in 1297 - one of the highlights of Mel Gibson's Braveheart - on the possible grounds that it is too politically divisive in the runup to the independence referendum next month. The Guardians of Scotland Trust certainly...
At the Edinburgh International Book Festival 2014, I was lucky to be able to catch up with Jeff VanderMeer, multiple award-winning and hugely productive speculative fiction and fantasy writer, editor and anthologist, whose latest literary outing is the Southern Reach trilogy. These are a few excerpts from our conversation, with more to follow. TeleRead: Do you think that modern speculative writers tend towards a Victorian level of industriousness? Jeff VanderMeer: When I started out I just had this idea in my head that a writer did all these things. It didn't become a strategy until later: it was just that I was writing,...
HarperCollins Humble eBook Bundle with Gaiman, Bujold. Coelho, Williams and More (Boing Boing) It's a really big deal that HarperCollins has teamed up with the Humble Bundle. When I was curating the first of these bundles, a bunch of big name HarperCollins writers -- and their editors -- were incredibly excited about the opportunity, only to have it crushed by head office, who wouldn't allow them to sell books without DRM. *** Judge Says You Don't Own Facebook 'Likes' on Your Page (Techdirt) In a world where people are always pushing the idea of "intellectual property" over just about everything, is it really any...
Hollywood has a calendar full of movie and TV awards shows, from the Oscars to the Golden Globes, and with a dozen other awards on tap as well. There's even the Razzies -- The Golden Raspberry Awards-- for the worst movies in each year's hefty bag of cinema surprises. Now a curtain is about to open on a new movie awards event, this one called ''The Cliffies'', and honoring the best climate-themed movies of the previous year. The Cli Fi Movie Awards, as the event is formally called, will shine a serious spotlight on important cli fi movies of the year....
The Scottish National Gallery of Modern Art in Edinburgh boasts a fine permanent collection as well as two imposing linked premises above the Water of Leith. It also houses a library which "consists of around 50,000 items, including monographs, catalogues raisonnés, exhibition catalogues, periodicals, auction sales catalogues, audio-visual material, and ephemera." Within this is the Archive, "a world-class resource of material relating to Dada and Surrealism, the largest part being the archive and book collections of Roland Penrose and Gabrielle Keiller. The Archive is also particularly rich in papers relating to art and artists in Scotland. The Special Books Collection consists of...
It's nice to see one of my favourite Facebook pages, 'Humans of New York,' getting a little press these days. As the New York Times reports, HONY head chief Brandon Stanton has gone global, taking his slice-of-life photography on a UN-sponsored trip to ten countries. I have been following the series (and indeed, the 'blog' as a whole) and it's brilliant in its simplicity: Stanton finds an interesting person, photographs them and then posts the photograph along with a little sound bite from the person. He has a way of getting his subjects to reveal profound truths about themselves, and their...
August 20th marked the birth in 1890 of Howard Phillips Lovecraft, owner of his very own adjective ("Lovecraftian") and easily the most influential figure in horror and dark fiction writing of the 20th century. All of which would have come as a surprise to the mild and retiring New Englander who was safely in his grave before feeling the slightest whiff of fame - and controversy. In his 124th year, we already have a Change.org petition to the World Fantasy Award to "Make Octavia Butler the WFA Statue Instead of Lovecraft," on the grounds that HPL was "an avowed racist and...
Do Student Internships Really Work? Digital Tools Can Help Evaluate Them (The Digital Shift) But what we really need is a way to evaluate the internships and make sure they work for students, news organizations and schools. Thanks to digital tools, we can do a much better job evaluating them. *** Real Reporting Is About Revealing Truth; Not Granting 'Equal Weight' To Bogus Arguments (Techdirt) Bad journalists seem to think that if someone is making a claim, you present that claim, then you present an opposing claim, and you're done. They think this is objective because they're not "picking sides." But what if one...
An interesting little tidbit from the world of intellectual property litigation today: podcaster and actor Adam Carolla has settled a patent troll lawsuit which was getting a lot of attention. I know a little this because the Beloved is a devoted listener of Carolla's prolifically produced podcast, and I it's often on in the background while I cook dinner. I don't care for Carolla much as a personality, but I have half paid attention to his complaining about the patent troll and his exhortation that we contribute to his legal defines fund to beat them down! It turns out that it...
I wandered over to my local Barnes & Noble to play with the Samsung Galaxy Tab Nook and see what I thought. Nate at The Digital Reader actually bought one, so if you have questions or want to see what he has to say, pop over to his post. I'll start with the good. It's a nice looking device, and the screen is better than I expected. The pixel density is supposed to be lower than the Nood HD, but in a side-by-side comparison, I didn't notice a difference. The screen brightness is impressive. The store's Nook was set at less than...
Blindsight, the immediate predecessor to this novel, was one of the most original, inspiring, disturbing works of science fiction in recent memory - a First Contact story that practically rewrote the entire sub-genre, and ensured that no other attempt at that theme could ever be the same again - not least because of the questions it raised about what contact with an alien intelligence might imply about ours. Peter Watts has doubled down with [easyazon-link asin="076532802X" locale="us"]Echopraxia[/easyazon-link], which picks up from the same timeline and follows to even more disquieting destinations. Readers who haven't encountered Blindsight already will miss a lot of the tropes in Echopraxia,...
The 2014 Hugo Awards, just concluded at Loncon 3 in ... ahem ... London have already set a new standard - in controversy, vitriol, and, shame for science fiction's supposedly highest and most-touted award. The so-called "sad puppies" campaign by writer Larry Correia to advance his own work and that of protege Vox Day against supposed political bias backfired deafeningly, with his efforts rebuked not just by other writers and online critics, but the Awards voters themselves. John Scalzi was previously pilloried by many for arguing for the Hugo Awards 2014 vote to go ahead like in any other year. As...