More on TechnologyTell: Gadget News | Apple News
I wrote earlier about discovering the art form of Zentangle, and while I have been enjoying making the little designs, I had no clear idea what to do with them. Well, I have finally found the book that's made it all click for me---[easyazon-link asin="0321857895" locale="us"]The Sketchnote Handbook[/easyazon-link] by Mike Rohde. 'Sketchnote' is the name Rohde gives to visual note-taking. In the first book, he applies this to notes taken during a live or real-time lecture or presentation. A follow-up book applies technique to other uses. The benefit of visual note-taking (using illustrations, sketches, icons and doodles to enhance your written text)...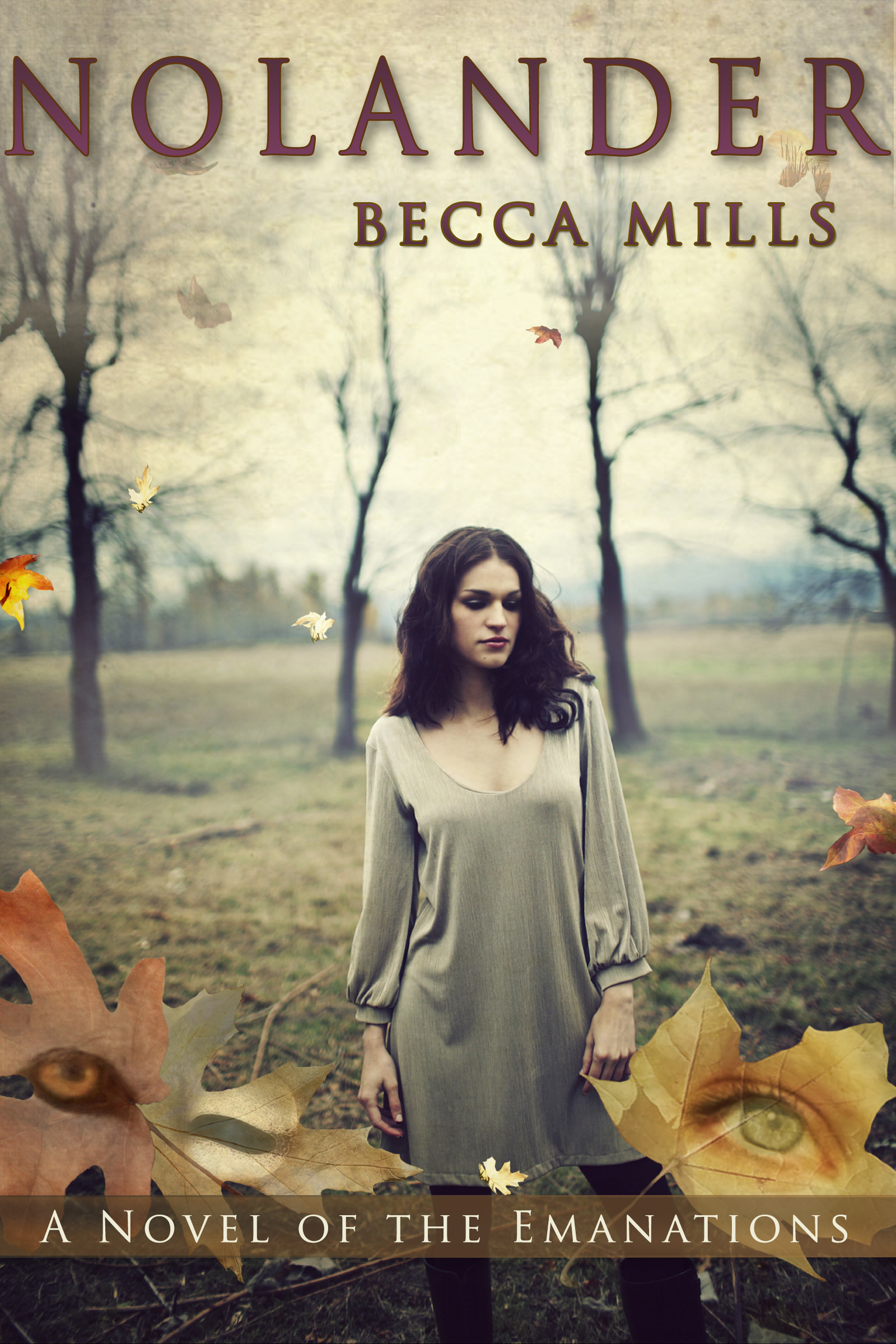 Self-published author Becca Mills has just shared details of what appears to be a particularly nasty scam or stalking practice targeting self-published authors: Use of fabricated DCMA claims to force a self-published work offline and/or extort money from said work's writers. Here, via David Gaughran, are the full details of the  shakedown. To summarize a fairly long paper trail, basically Becca Mills's first novel, Nolander, was forced off both Amazon and Smashwords following a notice under the Digital Millennium Copyright Act (DCMA). Smashwords at least checked up on the initial DCMA takedown notice, and found that her book "matched the text...
How Curriculum Innovation Works (or Doesn't) (Media Shift) I worry whether, over the long term, academic graduate programs can be counted on to provide the education and training that is so desperately needed for our profession to thrive. *** Why Authors and Readers Still Want Print (Digital Book World) The latest Pew Internet Research study found that e-reading is indeed on the rise but eclipsed by the continuing popularity of print. *** Digital Is the Only Strategy To Save News Outlets (GoodeReader) In an interesting juxtaposition in how ebooks were slow to "save" libraries, digital newspapers haven't been the "hit the ground running" salvation of newspapers,...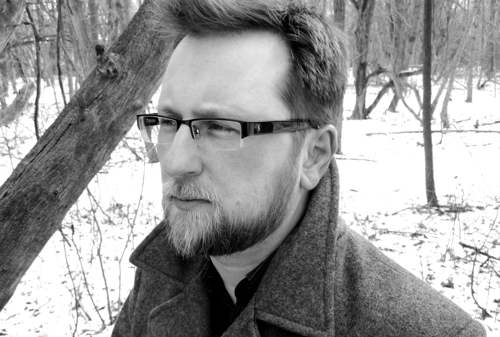 As previously announced, the latest volume in the esteemed Year's Best Weird Fiction series from Undertow Books is now open for submission, for any works published during 2015. Series Editor Michael Kelly has now announced that esteemed Canadian weird/dark fiction author and anthologist Simon Strantzas is to be the Guest Editor for Year's Best Weird Fiction Vol. 3. Michael Kelly said of the appointment, "when I first conceived of this series, and contemplated Guest Editors, Simon sprang immediately to mind. Not only is he at the top of the weird fiction class, he has also established himself as a first-rate anthologist." Strantzas is also...
Stacey who? Sorry, maybe this is my Brit-ness coming out. But, who? I mean, funky-sounding monicker that could have been built for headlines, but all the same ... who? Well, maybe that's part of the problem. Adweek, and after them, Publishing Talk Daily, apparently thought there was mileage enough in Stacey Dash's latest news to run an item on her book deal with "conservative" publisher Regnery Publishing, for her memoir There Goes My Social Life, about her "coming out" as a conservative. As it happens, the Regnery website doesn't throw up any answer currently to a search for Stacey, or Dash. But...
It amuses me that although 90% of my reading is now in eBook, I seem to have more paper books than ever! That's because I have been bitten by the craft bug this year. I don't buy a lot of paper books, but I sure have been making them! Sketchbooks, journals, art workbooks and all manner of DIY kits have taken over my little bookcase, and my latest project has been a photo album. Why make a book through, if all these photos are there on my computer, taking up no space? A few reasons. Firstly, the hardback books you can...
Waiting for new smartphone programs like Android One to bring the four billion global citizens who still don't have internet access, and put ebooks in the hands of the developing world? Well, for the female half of that four billion, you may have to wait more than a little while longer. That's according to the GSMA Connected Women Global Development Alliance program, which has just released a report on "Bridging the gender gap: Mobile access and usage in low- and middle-income countries." According to the report, "based on primary and secondary research conducted by Altai Consulting," with primary field research "conducted in...
Is Your Business Just a Hobby? (The Simple Dollar) It makes a big difference to the IRS. Here's how to distinguish the two. *** On Copyright Again (Joe Konrath) Last summer I wrote about the need to reform copyright. The points I made then are still relevant and valid, but I wanted to add a bit to it based on some comments in my last blog post. *** Amazon Kindle Voyage vs Kobo Aura (GoodeReader) Today, we put them both head to head to give you a sense of the best value for your money. *** Why 2015 is the Year of Encryption (GigaOM) Obama isn't alone; everyone is calling...
Australia: the venue for H.P. Lovecraft's incredible The Shadow Out of Time, for Picnic at Hanging Rock, for Mad Max, but still not always the first place that springs to mind in connection with the futuristic, the fantastic, and the frightful. But perhaps that does poor justice to the Aurealis Awards, established in 1995 "to recognise the achievements of Australian science fiction, fantasy and horror writers." The Awards recognize achievement in science fiction, fantasy, horror, young adult, and children's fiction, and "submissions within a category are reviewed by a panel of at least three judges, which selects each year's finalists...
The London Book Fair has issued a statement about its first "Creative Industries Day," designed to create partnerships "to open up new rights opportunities for publishers at the fair across film, TV, interactive media, games, comics and graphic novels." The event, scheduled for Thursday April 16th, will involve "a host of visitors, speakers and delegations drawn from the worlds of film, interactive, games and app developers, as well as publishers of comics and graphic novels. These creative industries professionals will share their expertise on how intellectual property can be extended into new areas of the media." Bodies like the Children's Media...
The Kobo Glo is Now Discontinued (GoodeReader) The Glo is now officially discontinued. *** Five Best Audiobook Services (Lifehacker) This week, we're looking at five of the best audiobook services, based on your nominations. *** How Authors Can Build Content Communities (Digital Book World) Digital technology is changing the way we read, but it's also changing the way we write. How can authors take advantage of this? *** Digital Feminism: Righting the Gender Divide for Authors on Wikipedia (Book Riot) We here at Book Riot came up with a list of women writers who need entries (or more extensive entries) on Wikipedia (though there are SO MANY MORE). *** Kindle Daily...
Kindle Worlds just got a little bigger. J.A. Konrath announced that writers can now submit stories for Jack Daniels and Associates. However, Konrath's world is a little different as he explained on his blog. He loved the idea of Kindle Worlds when it was announced in 2013. Fans of a specific segment can create new stories using already created worlds and characters and make money off of it (as well as the original author). Fan ficcers get a bad rap. We all learn to write (and speak, and walk) by imitation. Copyright does do some good in protecting intellectual property and allowing a writer...